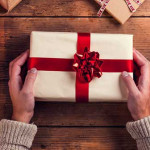 I love to give good gifts – I'm not always spot-on, but I generally spend some time thinking about what the person I'm giving to would appreciate.
[The links below are affiliate links which means if you buy something using those links, the company gives me a little bit of money as a thank you for the promotion]
Do you have a baker friend, family member, or coworker? Here are some of my favorite things for bakers:
1. 4″ pans. They're cute, they're tiny, they're a great way to use leftover cake batter or make personal-sized desserts.
2. Brown glassine cupcake liners. I love these liners ❤️
3. Americolor icing colors. I like these gel paste colors because they're cleaner to use than the small jars from Wilton. Americolor also has a wider range of colors to work with.
4. Wilton 1M open star tip. If I was told I could only use one icing tip for the rest of my life, this would be the tip. I use this to get that great swirl on cupcakes, rosettes on the side of cakes, and I even use it to put buttercream on cookies. It's versatile, inexpensive, and adds a great flair to any dessert.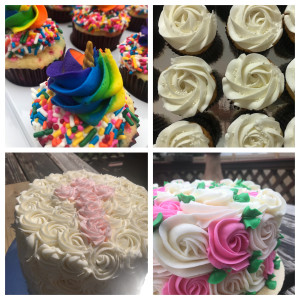 5. Bench scraper. Want to get the sides and top of your cake nice and smooth? This beach scraper is your solution. There are tons of video tutorials for how to use them and they'll change the way you ice a cake!
6. Fondant letter and number mold. This is such a quick and easy way to make great looking letters and numbers. If you're not comfortable writing with icing, this is a great alternative.
I LOVE cookbooks and I read them like a regular book! If you're looking for a great baking cookbook, look no further!
Cake Confidence – I follow Baking with Blondie on Instagram and LOVE what she creates.  This cookbook compiles the best of the best.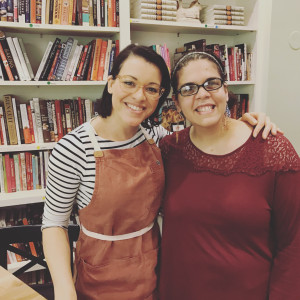 Joy the Baker – Homemade Decadence – love my sprinkle sugar cookies??!! They're from here. Joy is one of my faves.
All About Cake – Cristina Tosi is another favorite of mine. Maybe you've seen her on Master Chef Jr. as a judge?? Get this and make the cake crumbles
The Perfect Scoop homemade ice cream is AMAZING! These do make smaller batches. but so worth it

Let me know what you ended up getting!
Megan