This morning we had a Valentine's Day breakfast with our little family. I wanted to make a couple quick Valentine's themed food. Cinnamon rolls are a much anticipated breakfast treat, so I dressed them up for Valentine's Day!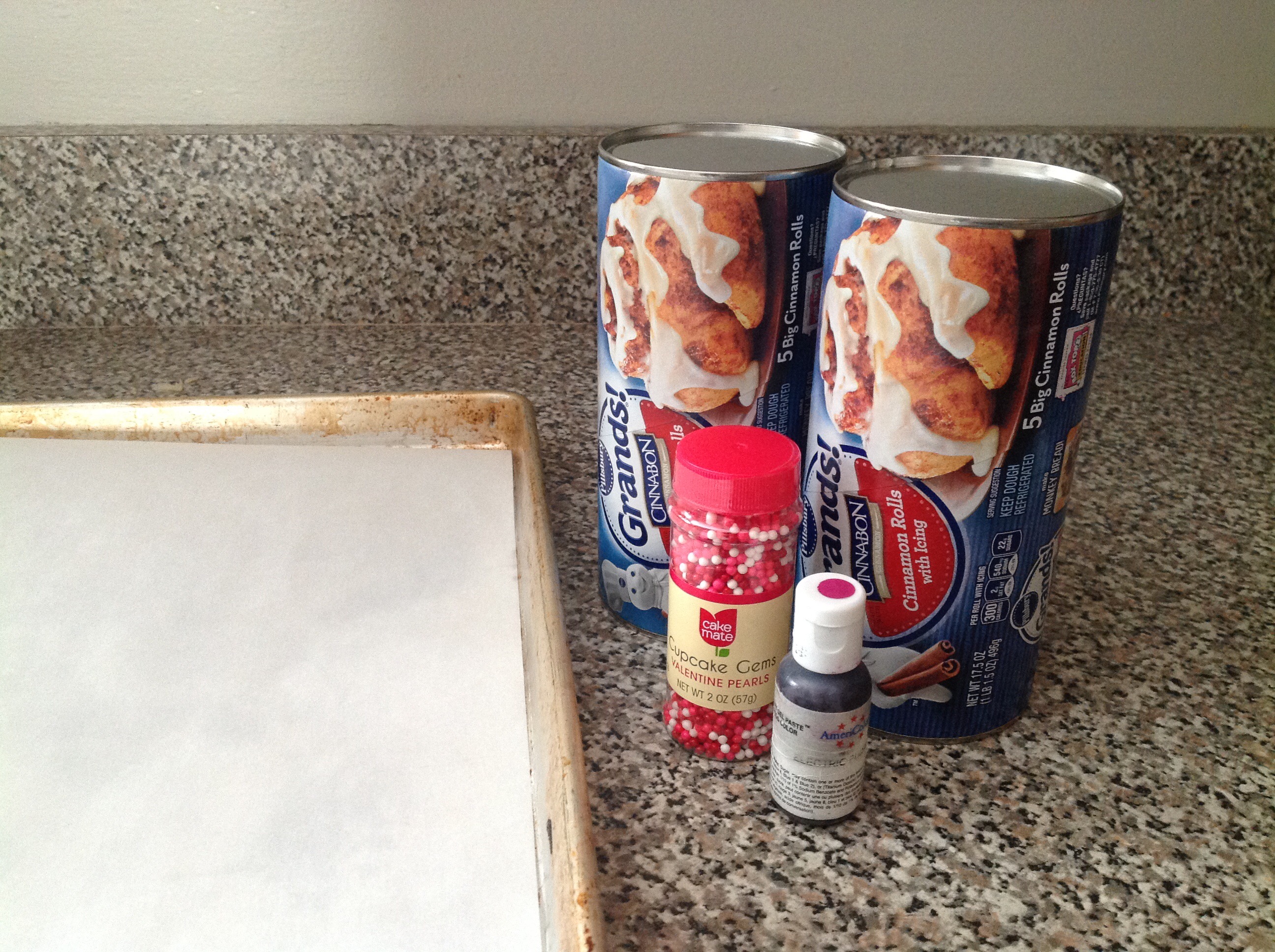 You just need 1-2 canisters of the big flaky cinnamon rolls with icing, some food coloring and sprinkles. I pretty much use parchment paper or a silicon mat on my baking pans. This keeps me from having to wash every pan every time.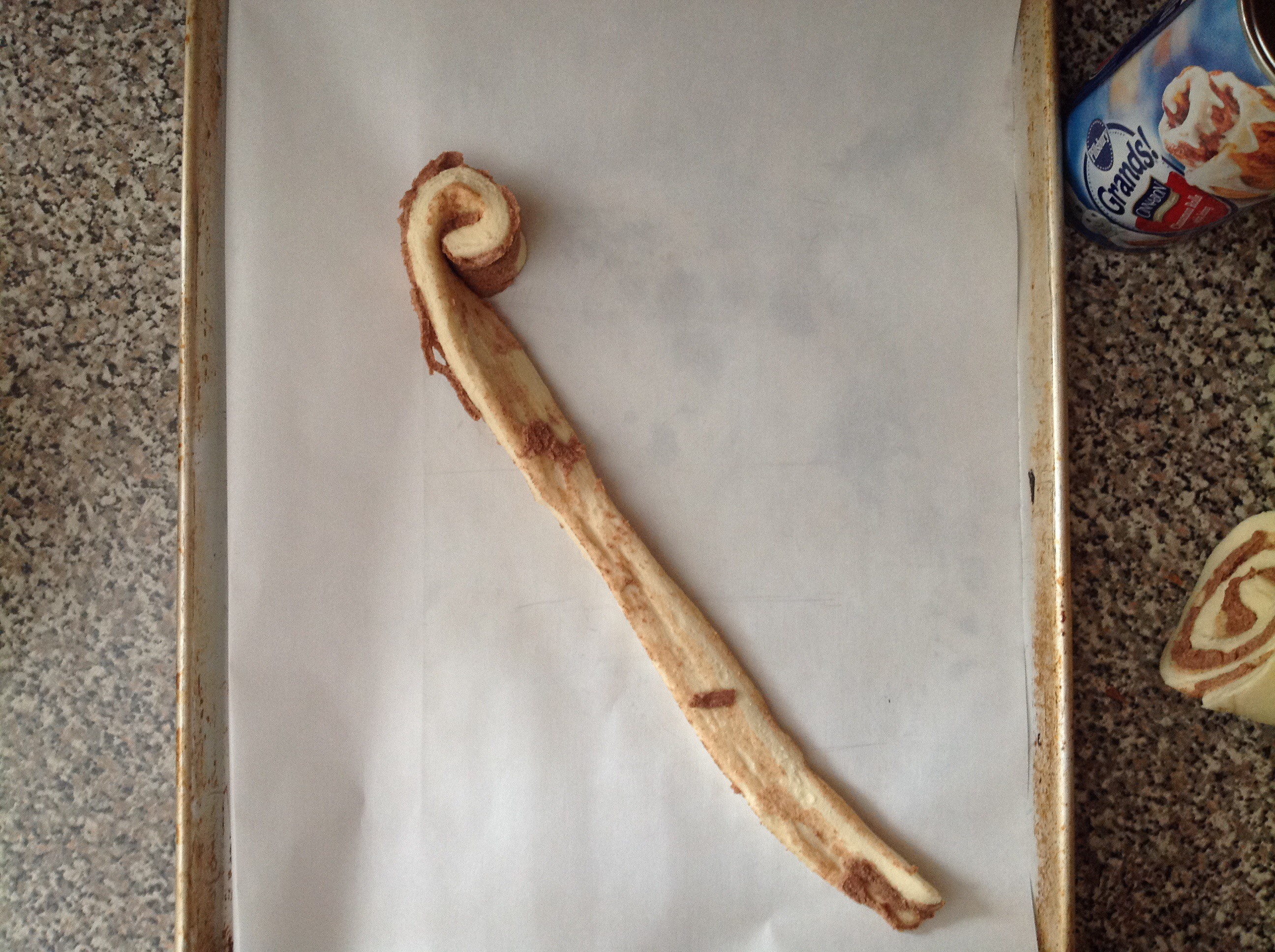 Unwind one of the cinnamon rolls almost all the way. I coiled up the other end so both ends were coiled. Then you can shape them into a heart.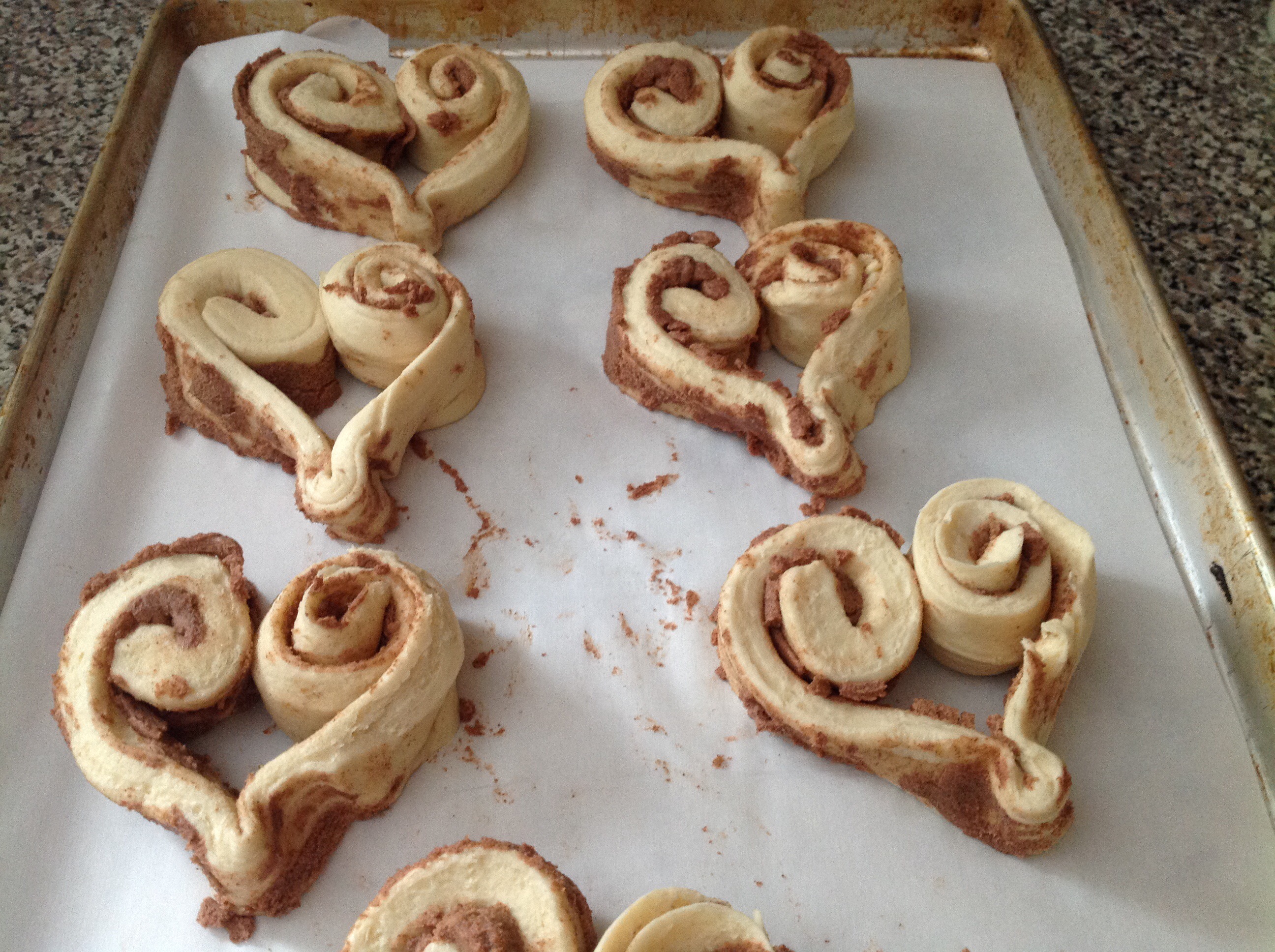 Pinch the bottom of the heart so they don't separate while they bake (some of mine didn't stay pinched, but were still very cute.) Bake at 350 degrees for 15-17 minutes or until the tops start to brown. Let cool on a cooling rack for a few minutes.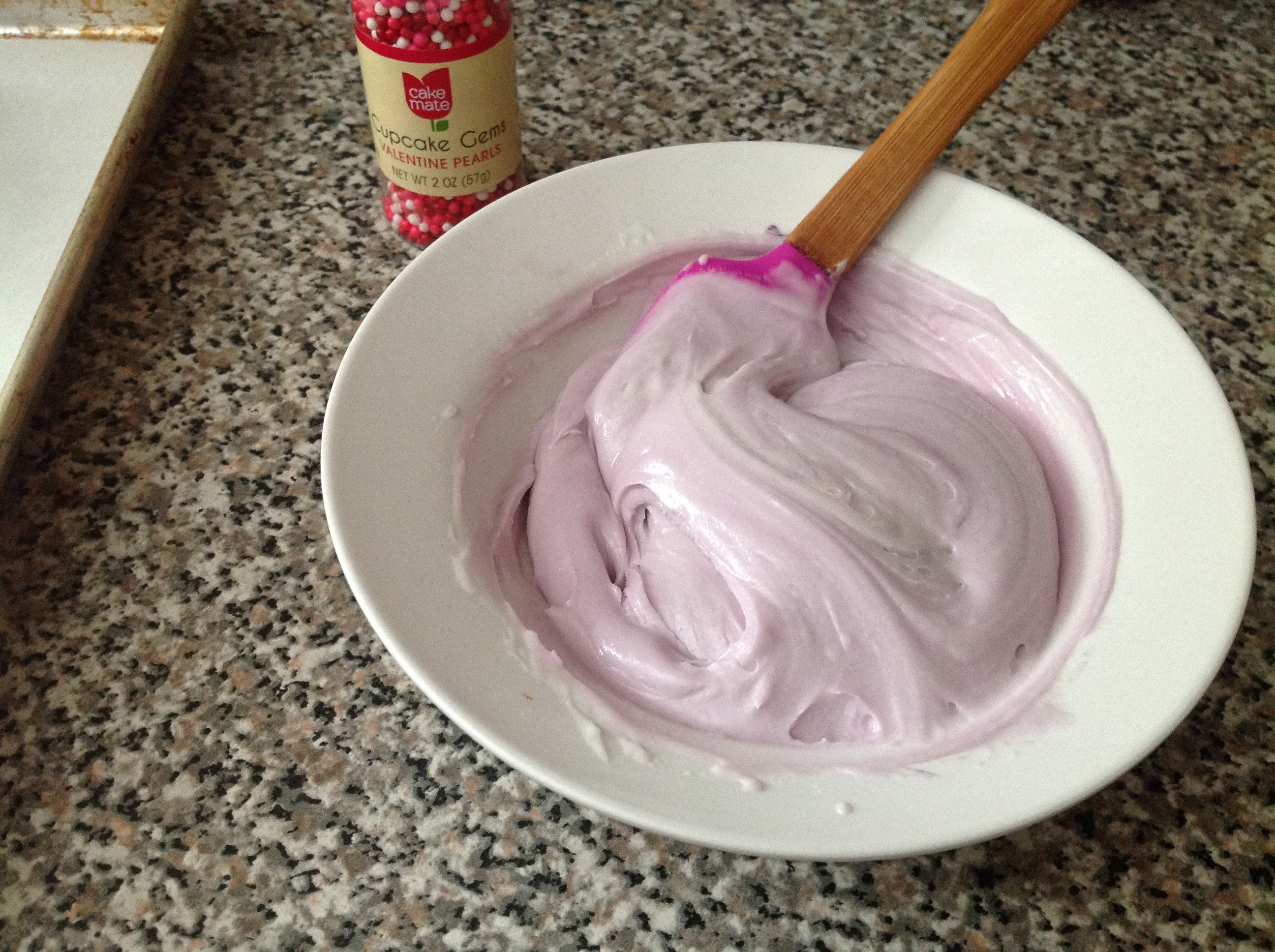 While the cinnamon rolls were baking I scooped the icing into a bowl and used some purple food coloring to tint the icing. Purple is a fave color in our house. Once the rolls cooled a bit, I slathered on the icing and added some sprinkles. Note: these sprinkles ended up being too hard, so I recommend using jimmies.